Avast 2014 R4 promises improved security, new anti-spam library
Avast Software has released the fourth update to its Avast 2014 range of products with the unveiling of build number 9.0.2021 for Avast Free Antivirus 2014, Avast Internet Security 2014 and Avast Premier Security 2014.
As with the previous few updates, R4 contains no new features, but does include several important security enhancements among other tweaks and optimizations that once again make it essential for existing users.
Avast promises tighter security through improved process security, which is guarded by Avast's self-defense component. Avast R4 also handles conditions for the Guest account better, increasing sensitivity to any incorrect user inputs that might compromise system security and tuning the import settings tool to prevent it from allowing users to bypass any protections.
The program's setup component also now supports resume functionality, which should make downloading smoother on systems where the connection is slow or frequently interrupted.
On a related note, the install process now detects potentially critical problems post-install, such as missing administrator rights or insufficient disk space, alerting the user should functionality not be 100 percent.
Paid-for editions also gain a new anti-spam library, which Avast promises should improve the accuracy of spam detection, while promotion popups can also be disabled (these remain mandatory in the free edition).
The update is rounded off with a number of bug fixes, some through static code analysis, and others promising increased stability and better performance, with a particular focus on the network and engine components.
Avast's Free Antivirus 2014, Internet Security 2014 and Premier Security 2014 are all available for free and trial download now for PCs running Windows XP or later. Visit the Downloadcrew Software Store to purchase licenses at significant discounts — for example, a single-PC, one-year license for Internet Security 2014 can be purchased for just $24.99, a saving of 50 per cent on the MSRP. Three-PC and two-year licenses of both Internet Security 2014 and Premier 2014 are also available.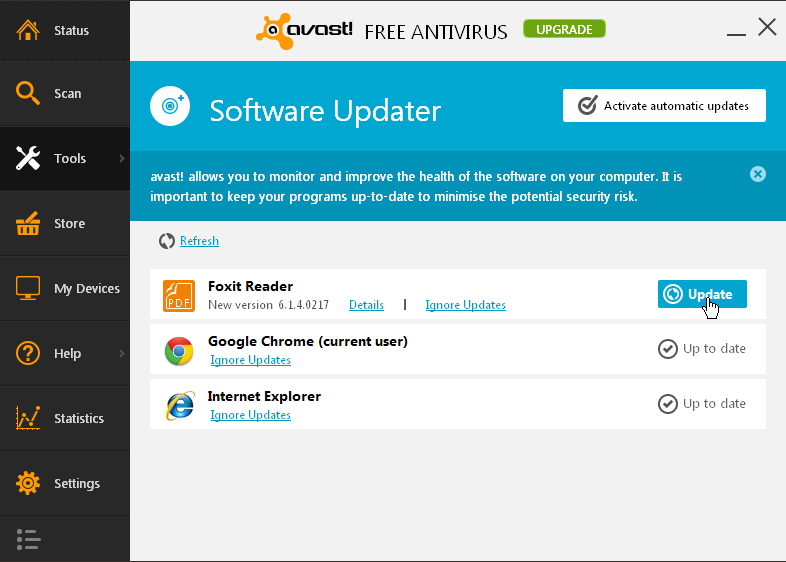 Source: Betanews