End of Service reminder for Windows 10 1809 and 1909
Multiple editions of Windows 10 versions 1803, 1809, and 1909 have reached their End of Service (EOS) on this month's Patch Tuesday, as Microsoft reminded customers yesterday.
Devices running Windows 10 editions that have reached EoS will no longer receive technical support nor monthly bug and security fixes to protect them from the latest discovered security threats.
While usually, Redmond advises users of end of service products to upgrade as soon as possible to the latest available versions to keep their systems secure, the company also automatically rolls out feature updates to some out-of-date devices reaching EoS.
"Windows Update will automatically initiate a feature update for Windows 10 consumer devices and non-managed business devices that are at, or within several months of reaching end of servicing," Microsoft said.
"For these devices, you can choose a convenient time for your device to reboot and complete the update."
Windows 10 LTSC editions still under support
The Home, Pro, Pro Education, Pro for Workstations editions of Windows 10, version 1909, and all Windows Server, version 1909 editions reached their end of service yesterday.
Several editions of Windows 10 versions 1803 and 1809 have also reached the end of service on May 11, 2021, after Microsoft has delayed it due to the COVID-19 pandemic.
The list of versions and editions of Windows 10 that have reached EoS during this month's Patch Tuesday includes:
Windows 10, version 1909: Home, Pro, Pro for Workstations and Pro for Education; and Windows Server, version 1909, all editions
Windows 10, version 1809: all editions except Windows 10 Enterprise LTSC 2019 and Windows 10 IoT Core/Enterprise 2019 LTSC
Windows 10, version 1803 and Windows Server, version 1803: all editions
Windows 10 editions still under support include:
More information on EoS dates for currently supported versions of Windows 10 is available on the Windows 10 Home and Pro Lifecycle page, the Windows 10 Enterprise and Education Lifecycle page, and via the Microsoft Lifecycle Policy search tool.
Windows 10 2004 in broad deployment
Microsoft added Windows 10 2004 to the broad deployment channel, making it available to everyone via Windows Update starting February 2021.
Last week, the company removed the last remaining compatibility holds blocking Windows 10 computers with Conexant or Synaptics devices from updating to Windows 10 versions 2004 or 20H2.
Redmond also allows a limited set of customers to upgrade their systems to Windows 10, version 20H2, the latest released version.
Microsoft ramped up Windows 10 20H2 rollout in March to devices approaching the end of service (EOS) and seekers (short for users manually checking for updates) running Windows 10 1903 or later, starting with October 2020.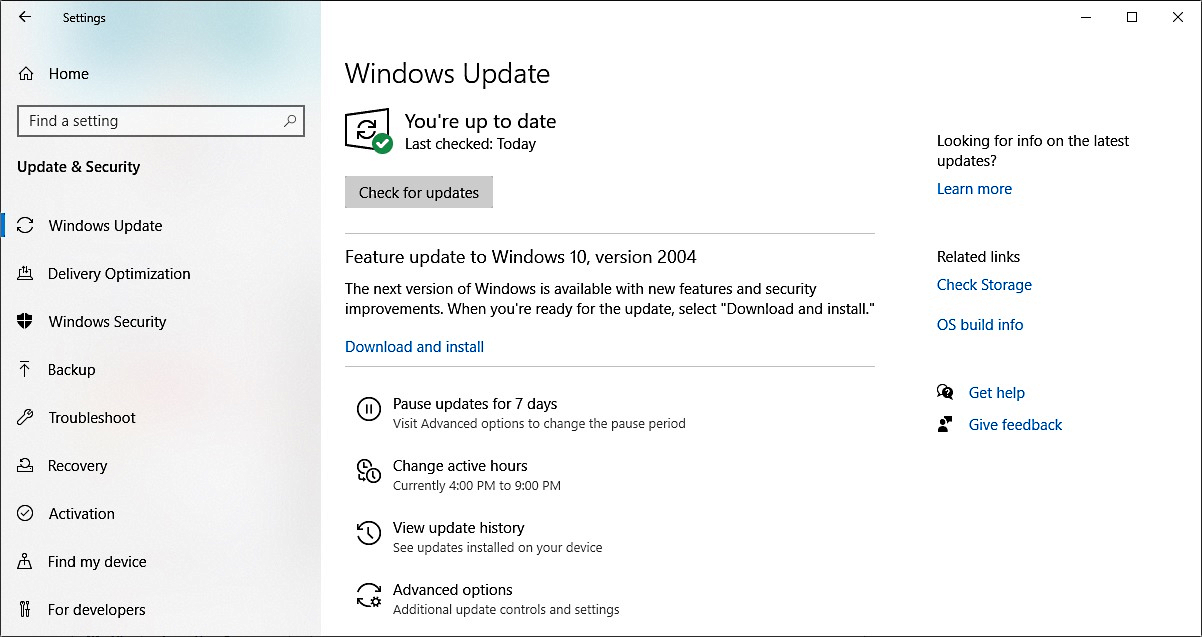 The next feature update, Windows 10 21H1 (aka the May 2021 Update), was moved to the Release preview channel a month ago, and Microsoft announced it is complete and being prepared for release on April 29.
The company is also planning to launch the Windows 10 21H2 update during the fall of 2021 with a new user interface refresh codenamed "Sun Valley."
Customers still running older, out of support Windows 10 versions are strongly recommended to update to the latest version to receive timely security updates and bug fixes.
Source: BleepingComputer