Winamp 5.8 officially released after years of no activity
Back in the days before we got our music from the cloud using Spotify and Pandora, we would use MP3 players to play our music. When it came to players, there was (is?) no player more popular than Winamp.
Whether you like the vintage skins, the visualizers, or just a media player with a ton of options, Winamp had it all. Guess what? The world's most famous media player – Winamp – is back with changes that make it compatible with today's more modern operating systems such as Windows 8.1 and Windows 10.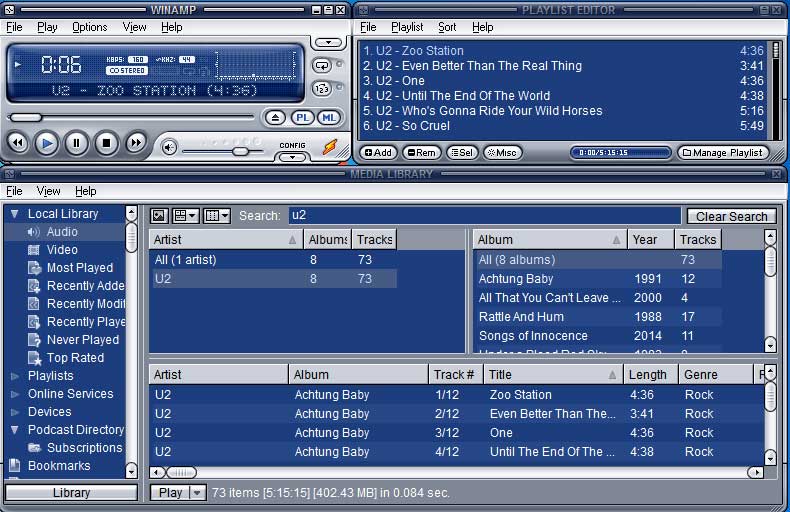 When Radionomy purchased Winamp from AOL in early 2014, they promised to keep Winamp alive. Those promises were hollow as no new updates were released in the past 4 years.
That is until recently, through leaks and hype, Radionomy officially released Winamp 5.8 in all its nostalgic glory. With its expanding control panels, car stereo like skins, hard core settings, and its visualizers that you can stare at for hours, Winamp is ready to rock and roll!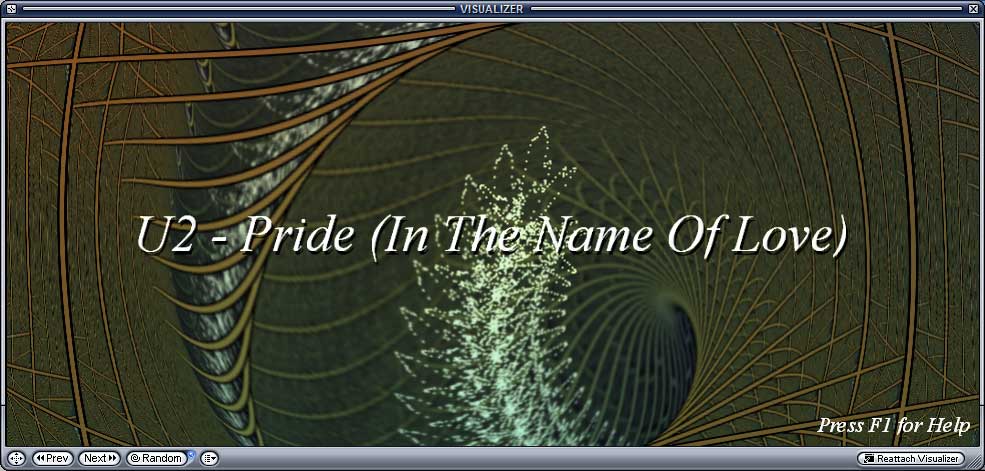 While Winamp still has some bugs it needs to resolve such as display issues, it will still remind you of the days of old and get you started listening to your MP3s again. If you  have not used Winamp in a long time, though, one thing you may want to do is increase the font size as many of us who fondly remember Winamp may not have the best eyesight anymore.
To increase the font size you can go into Options -> Preferences -> General Preferences -> Playlist and then change the font size to something like 15.
Big Winamp update scheduled for next year
Radionomy has stated that they are not stopping here and have big plans for Winamp.
In an interview with TechCrunch, Radionomy CEO Alexandre Saboundjian, revealed that a massive release is planned for 2019 that aims to add cloud support for streaming music, podcasts, and more.
"There will be a completely new version next year, with the legacy of Winamp but a more complete listening experience," Saboundjian stated in the interview. "You can listen to the MP3s you may have at home, but also to the cloud, to podcasts, to streaming radio stations, to a playlist you perhaps have built."
Changes in Winamp 5.8
For those who are curious as to what has changed in this release, the full changelog is below:
New: Windows Audio (WASAPI) Output plug-in (w.i.p.)
Improved: Added an option to completely disable Winamp's video support
Improved: Added an auto-fullscreen option to video prefs
Improved: Added /ENUMPLAYLISTS to the command-line support
Improved: Windows 8.1 and 10 compatibility
Improved: [in_mod] OpenMPT-based Module Player (replaces old MikMod player)
Improved: [ml_playlists] Added browse path & edit title functions in Ctrl+E editor
Improved: [Bento] Updated scrollbars and buttons and other tweaks (thanks Martin)
Improved: [Bento & Modern skins] Added a Playlist Search feature (thanks Victor)
Fixed: New URLs not being remembered after using Reset history in Open URL dialog
Fixed: Various memory leaks
Fixed: [gen_tray] Not showing correct current icon pack in preferences
Fixed: [in_avi] Divide-by-zero crash with badly formed files (thanks ITDefensor)
Fixed: [in_mp3] Crashing with some ID3v2 tags
Fixed: [ml_wire] Slow loading issue
Fixed: [ssdp] Crash on load if jnetlib was not correctly initialized
Misc: Minimum required OS is now Win XP sp3 (Windows 7 or higher recommended)
Misc: More general tweaks, improvements, fixes and optimizations
Misc: Moved shared DLLs to Winamp\Shared folder
Removed: All former "Pro" licensed functions (Winamp is now 100% freeware again)
Removed: gen_jumpex & UnicodeTaskbarFix (making way for native implementations)
Removed: ml_nowplaying
Removed: [in_wm] DRM support
Replaced: CD playback and ripping now using native Windows API (instead of Sonic)
Replaced: MP3 Decoder now mpg123 based (instead of Fraunhofer)
Replaced: AAC Decoder now using Media Foundation (Vista and higher)
Replaced: H.264 Decoder now using Media Foundation (Vista and higher)
Replaced: MPEG-4 Pt.2 Decoder now using Media Foundation (Vista and higher)
Updated: [in_vorbis] libogg 1.3.3 & libvorbis 1.3.6
Updated: [libFLAC] FLAC 1.3.2
Updated: [libyajl] libyajl v2.1.0
Updated: [OpenSSL] OpenSSL v1.0.1i
Updated: [png] libpng v1.5.24.
Source: BleepingComputer