Windows 10 20H2 due in October 2020
Microsoft has officially announced the Windows 10 October 2020 Update, also known as Windows 10 20H2, and it'll begin rolling out to consumers in October. This new feature update comes with theme-aware Start Menu, Alt-Tab improvements, Chromium Edge pre-installed and bug fixes.
It does not bring a major overall to Windows 10, but there are still a few important changes coming in the Windows 10 version 20H2, including the new theme-aware Start Menu.
While the Windows 10's fall feature update focuses on performance enhancements and bug fixes, these are some noticeable new features that we have outlined below.
Theme-aware Start Menu
Windows 10 20H2 will finally ditch the colored backgrounds tiles in the Start Menu for partially transparent theme-aware tiles that look much better and modern.
This new theme-aware Start Menu was first announced in a sneak peek that Microsoft posted on Instagram and other social media platforms. As you can see in the screenshot above, new Start Menu sports transparent tiles rather than ones with a solid background.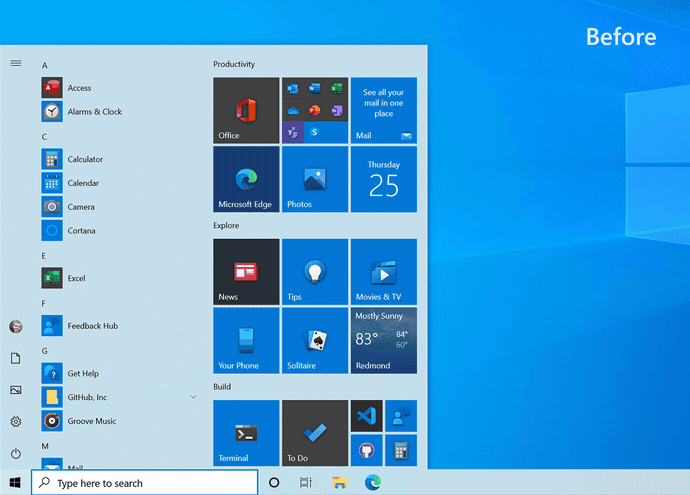 "We are freshening up the Start menu with a more streamlined design that removes the solid color backplates behind the logos in the apps list and applies a uniform, partially transparent background to the tiles," Microsoft said.
Microsoft Edge (Chromium) is now built-in
Microsoft has also confirmed that the next Windows 10 update will integrate the newest Chromium version of its Edge browser.
Currently, Microsoft Edge is available only through the Windows Update or as a manual download from the company's website.
Starting with 20H2, Chromium Microsoft Edge will be integrated directly into Windows 10, which should expand the user base given new Edge comes with a better design and privacy-focused approach.
Alt + Tab
This version of Windows 10 will also change the way you use the At + Tab keyboard shortcut.
Currently, Alt + Tab app switcher allows you to switch between the open windows of your apps, but in version 20H2, Microsoft says it has updated Alt + Tab to show your browser tabs right alongside your apps.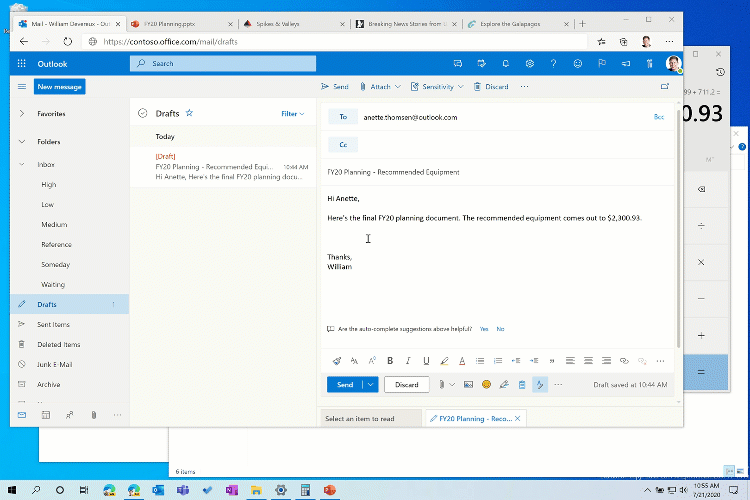 According to Microsoft, this could make switching between open tabs as seamless as switching between open windows.
Currently, only Microsoft Edge (Chromium edition) is supported.
System settings About page is getting better
Microsoft is making Settings even better in this release by bringing capabilities from Control Panel forward into Settings. Starting with 20H2, all your information found in Control Panel's System page will be migrated into the Settings under Settings > System > About.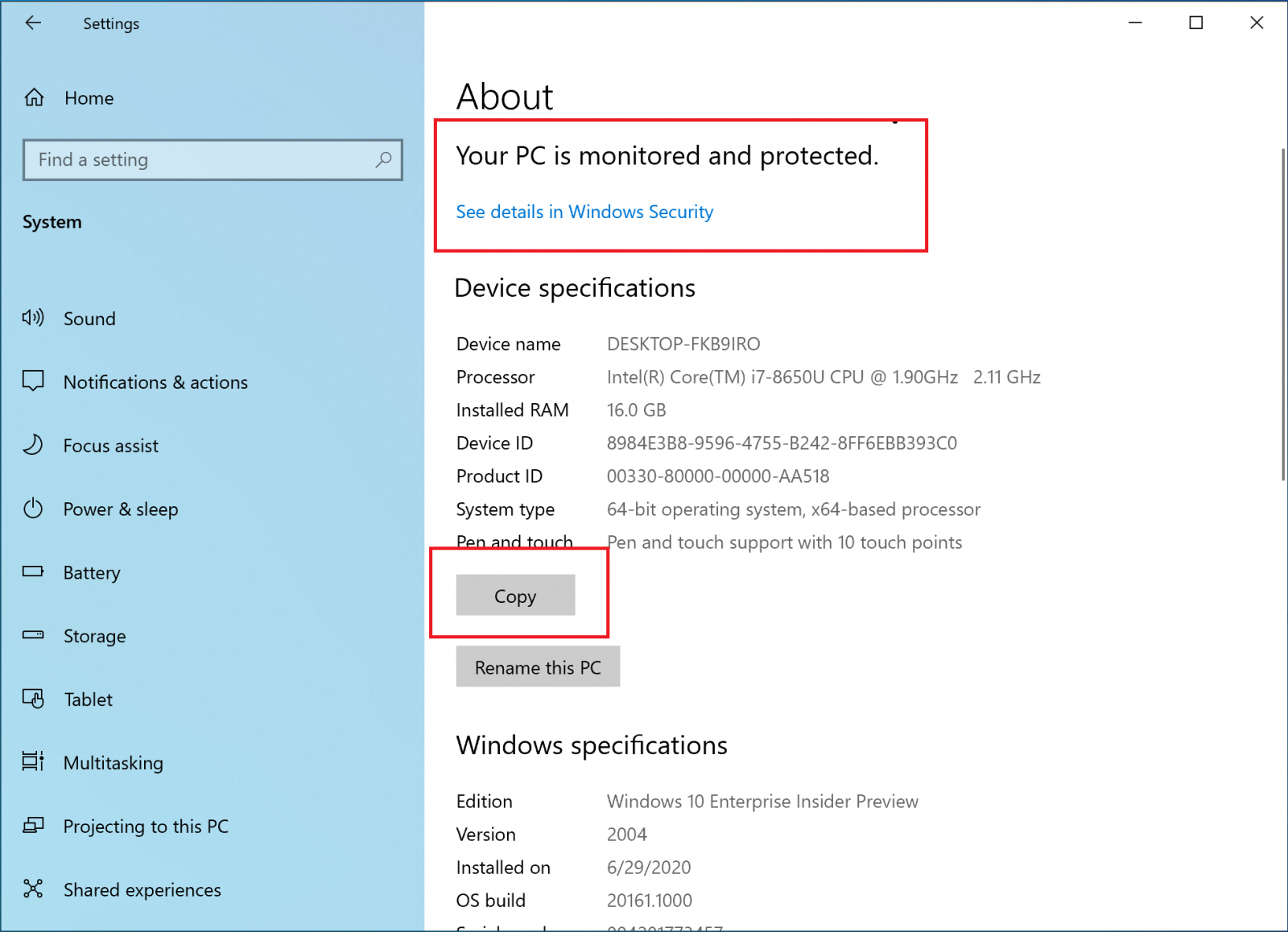 In other words, Control Panel's System applet will now direct you to About in Settings. In addition, it's now possible to copy your device information.
Tablet experience for 2-in-1 devices
In Windows 10 20H2, when you detach the keyboard on a 2-in-1 device, notification toast asking you to switch to tablet mode will no longer appear and instead, Microsoft will switch you directly into the new tablet experience.
You can change this setting by going to Settings > System > Tablet.
Change Refresh Rate of your display
You can now change your display refresh rate from Settings > System > Display > Advanced display settings.
Modern Device Management (MDM) improvements
Administrators can now make granular changes to a local group on a managed device, thanks to the new Local Users and Groups modern device management (MDM) policy
Source: BleepingComputer