Windows Defender rebranded to Microsoft Defender
In a future update, you'll see Windows Defender rebranded to Microsoft Defender to indicate that it now part of a cross platform family of products. This includes enterprise products, which offer solutions for multiple OS platforms.
Historically, Microsoft's consumer antivirus product has been called Windows Defender. With the release of their enterprise security offerings called Microsoft Defender Advanced Threat Protection (ATP) and Microsoft Defender ATP for Macs, Microsoft has decided to rebrand the Windows version under this family name as well.
In a statement to BleepingComputer, Microsoft has stated that they are making these changes to show that their security products have become cross-platform under the umbrella name Microsoft Defender.
"As part of our continued $1B a year investment to deliver a world class security platform for our customers, we are extending Windows Defender ATP capabilities beyond the Windows operating system. As a result, we are renaming to reflect our cross-platform approach to endpoint security"
While Microsoft only provided a statement related to their enterprise products, in the Windows 10 Insider build 18941 Microsoft has also changed the name of Windows Defender Antivirus to Microsoft Defender Antivirus and Windows Defender Exploit Guard to Microsoft Defender Exploit Guard.
This name change can be seen in the Windows Security settings as shown below.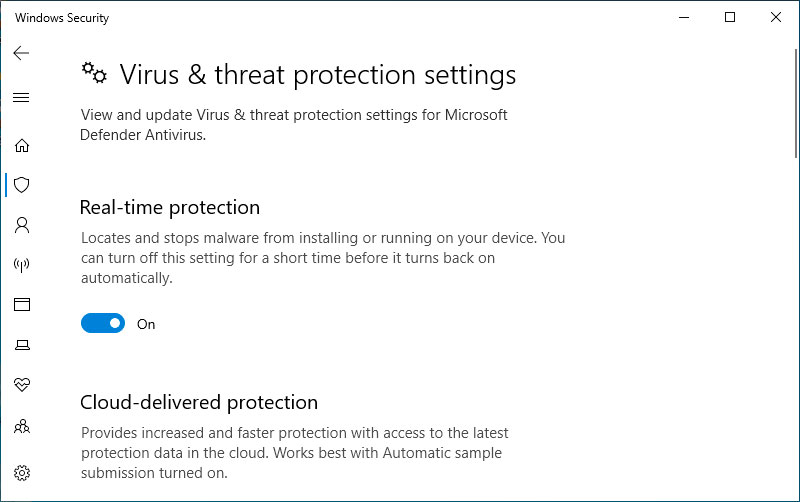 As discovered by deskmodder.de,  these changes have also been added to the Windows 10 Group Policy Editor, where we can see sections for Microsoft Defender Antivirus and Microsoft Defender Exploit Guard.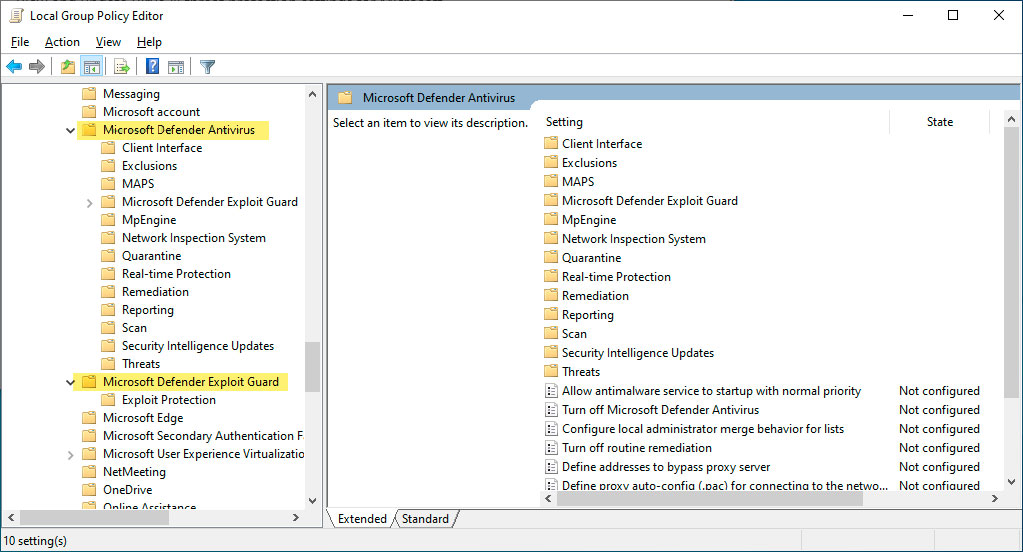 There are still other components that have not been renamed. For example, this build of Windows 10 continues to use the Windows Defender name for Windows Defender Firewall with Advanced Security, Windows Defender Application Guard, and Windows Defender SmartScreen.
Update 7/20/19: Venkat shared that Microsoft Edge Insider is using the new family name for their "Microsoft Defender SmartScreen" setting.

Source: BleepingComputer